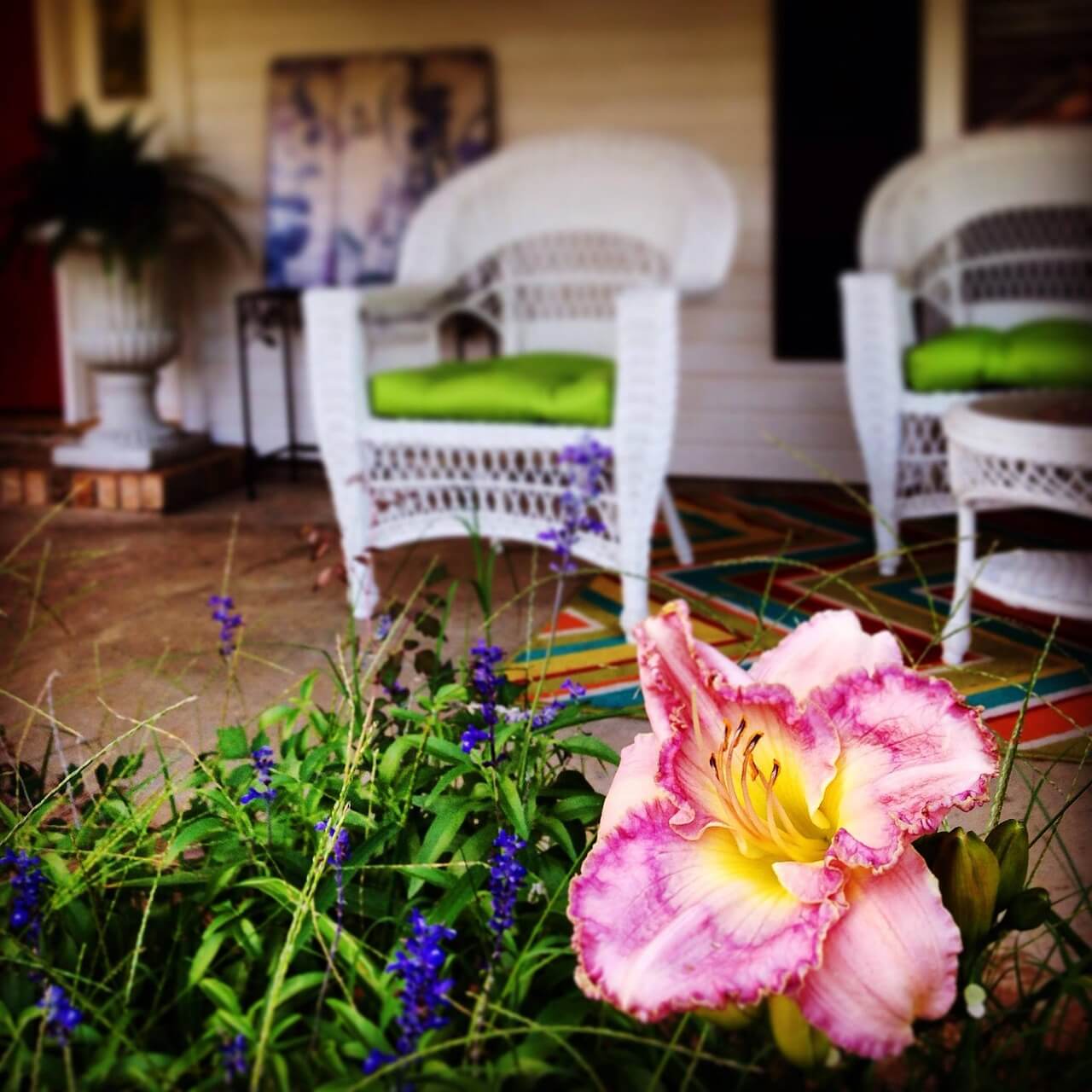 Spring has finally sprung and it's time to revive your porch from the gloom of an unseasonably warm winter. The porch is the first thing most people notice about your home. Adding enhancements will improve curb appeal and could increase your home's value. Here are a few tips to perk up your entryway.
Spring Clean. Give the porch a thorough cleaning. Pull out the broom and sweep away dirt, dead leaves and spider webs. Wash down the area to remove grime and prepare surfaces for painting, if needed. Now you have a clean slate to decorate.
Green Thumb. Assortments of green plants are an inexpensive way to update your outdoor style. Ferns, elephant ear and coral bells plants quickly fill pots and require minimal maintenance. These plants thrive in warm conditions. You can also bring in herbs from your organic garden to add to the décor.
Color Infusion. Don't underestimate the impact of adding color to your entryway. Place bright cushions on the chairs. Use rugs or doormats to add texture and warmth. Crates, rustic metal buckets and concrete planters are perfect for displaying boldly-colored flowers.
Adorn the Door. Hanging a wreath on the door is a quick way to add personality to the space. Grapevine wreaths are economical because you can change the flowers to reflect the new season. There are numerous YouTube videos with step-by-step instructions for modifying or making your own wreaths. Michael's and Hobby Lobby craft stores offer wreath-making classes.
Spring sunshine is guaranteed to get people out and about. Whether they are walking, riding bikes or going for a drive, following these tips on sprucing up your porch will make your home stand out.