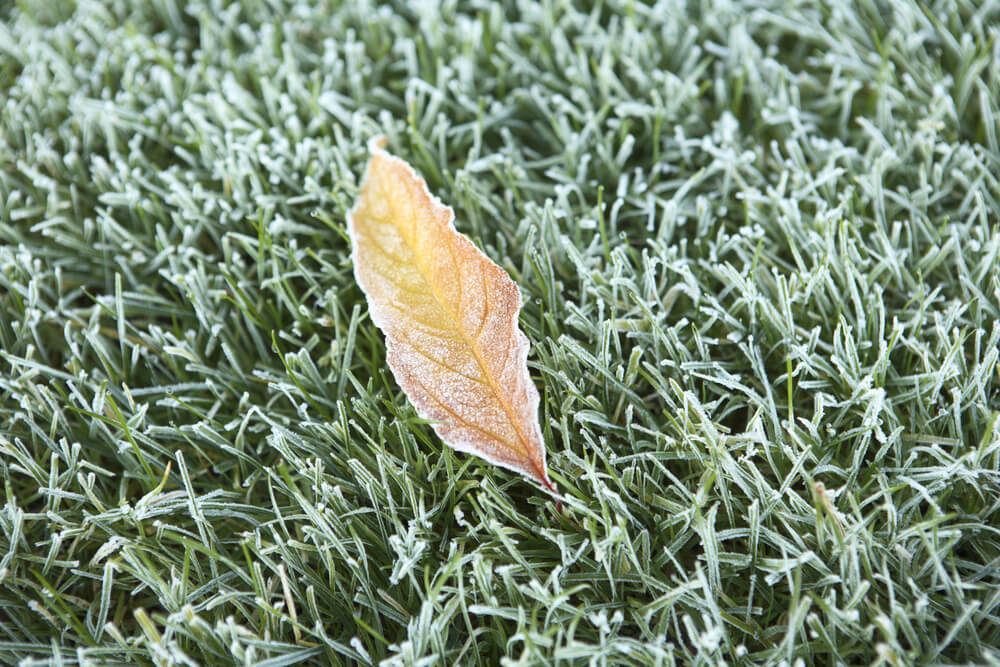 Can you believe we're less than two weeks away from the official start of winter? December 21st marks the winter solstice and the first official day of the season. With the cold weather here to stay for a few months, it's important to make sure your lawn and garden is prepared to withstand the unpredictable winter weather Atlanta tends to throw our way.
Lawn
Fescue: Mow your Fescue a couple times a month and leave the clippings on your lawn. "Grasscycling" helps return nutrients to the soil. You'll also want to be sure your Fescue is continuing to get an inch of water a week between natural rainfall and irrigation.
Remove Debris: Most of the leaves have probably fallen at this point, but if not, continue to keep up with leaf removal. Allowing leaves to build up on your lawn can have unwelcome consequences like fungal diseases once spring arrives. Leaves are not the only things that may be littering your lawn this time of year. Winds and precipitation can also cause weakened branches to fall. Make sure branches and any other items are removed promptly to prevent smothering your turf.
Reduce Traffic: Just because your lawn is dormant doesn't mean it can't be damaged. Excess traffic can contribute to winter kill, particularly if the soil is saturated. Winter kill is evident by dead, brown patches once grass exits dormancy. Try to limit the amount of traffic on your lawn this winter by encouraging family and visitors to use designated walkways especially when the ground is wet.
Ornamental Trees and Shrubs
Water: If we don't get much natural rainfall, continue to water your trees and shrubs unless the ground is frozen.
Mulch: Adding a layer of mulch to your garden beds can be extremely beneficial for winter hardiness. A nice four-inch layer of mulch will provide insulation to help maintain the soil temperature and retain moisture. Be sure to leave some room around the base of the plant to discourage root rot. You have a variety of options for mulch including pine straw, wood chips and mulched leaves.
Cover: Hardy plants can withstand temperatures below freezing, but other ornamental trees and shrubs like citrus trees, hollies and azaleas are more susceptible to damage. If your plants are potted, the best option is to move them inside. Cover any outdoor plants you're concerned about with approved covering. Many home improvement stores and garden centers sell plant protection bags for this particular ornamental safeguarding.
Prune: Winter is a great time to prune many trees and shrubs to ensure vigorous growth in the spring. Use pruning shear or loppers to remove dead and damaged branches and also thin tree or shrub branches to allow better sunlight penetration to your lawn.
Remember, whether you have a warm-season grass that has already entered dormancy, or a cool-season grass like Fescue, your lawn and garden still needs to be prepared for the winter months ahead. Protect your lawn and landscape during winter so it will thrive again when springtime returns.