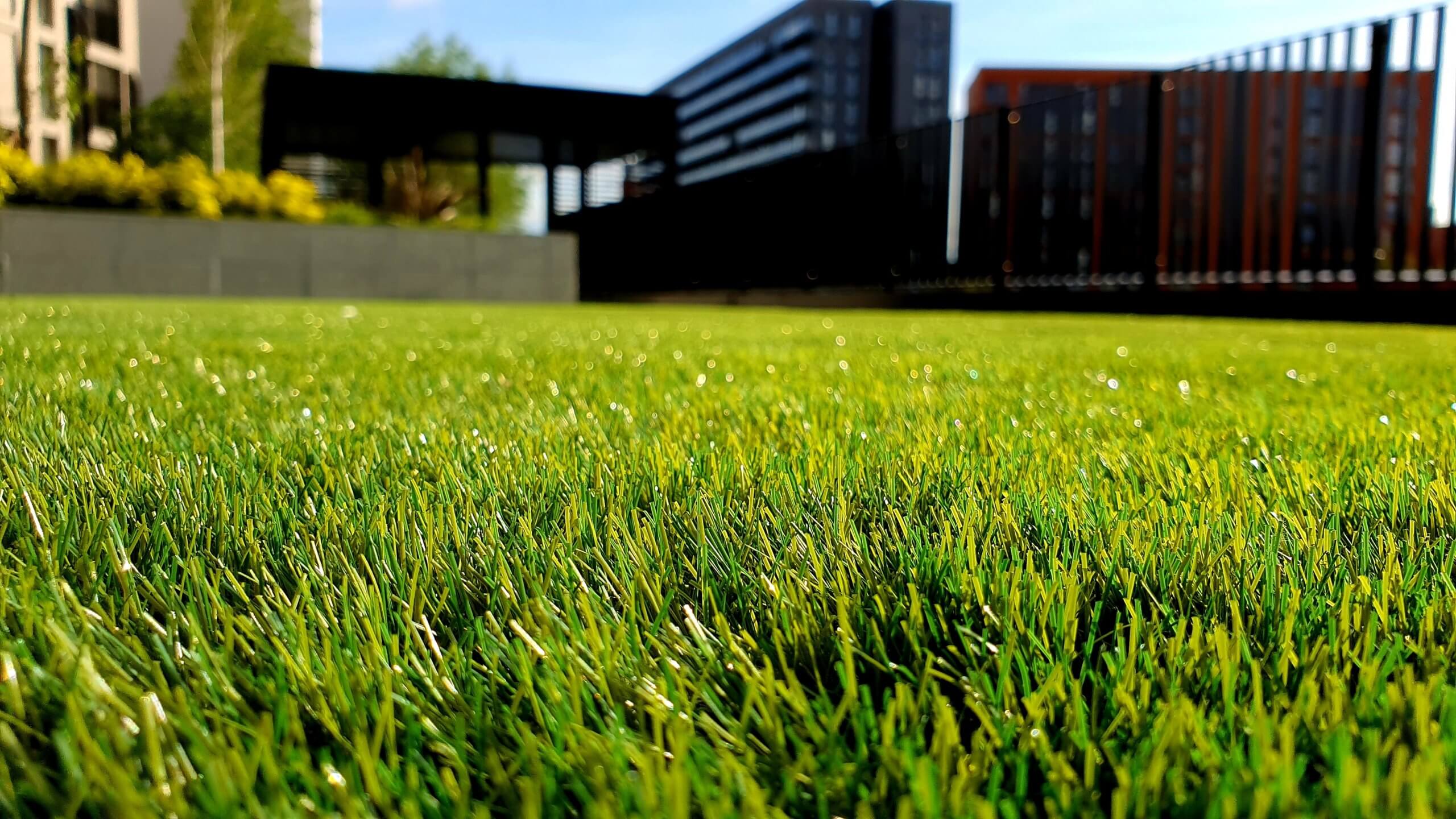 The lawn care year culminates in summer, when all of the time and energy you invest in keeping your yard healthy and beautiful pays off. Grass should be at peak greenness, welcoming you outdoors whenever you can stand the heat. But there's no rest for the homeowner – even as you take a victory lap, there's work to be done. We've put together a list of some of the most important tasks you should do this summer to keep your lawn at its best.
1. Tune up your lawnmower. Many people do this before the growing season kicks off in spring, but those of us who take our mowers to a shop wind up mowing with used oil and a dull blade because the grass needs cutting while the pre-season line is still long.
Your mower works its hardest during summers, so it's important to replace your oil, air filter, and spark plug and sharpen your blade as soon as possible. To ensure top performance, check your owner's guide and follow the manufacturer's recommendations for servicing. Many of us coast on one tune-up per year, but if you're regularly mowing a big yard, your mower might benefit from more frequent attention.
2. If you don't already have it, consider automatic irrigation. Some people balk at the price, but you'll save the time you would otherwise have spent watering from a hose and down on water waste and expense. Plus, you can set your system to water at a cooler time of day to minimize evaporation, and you don't even have to be there.
3. Fight back against mosquitoes. You can douse yourself in repellent, but your best defense is minimizing the areas where these unwelcome neighbors can breed. Any container holding standing water in your yard should be regularly emptied and replenished. These include birdbaths, kiddie pools, pet bowls, and rain barrels. In addition, it's worth taking a good look around every so often to ensure that water isn't pooling in a remote corner of your property. Our mosquito control program consists of one application of our organic, pollinator friendly solution each month during their active season. Available as an addition to the Simply Essential or Simply Plus programs.
Simply Organic specializes in the use of natural products to keep your yard in peak condition. But we don't just spray – our Certified Landscape Specialists bring years of training and experience to your home. If you have questions about the effects of summer on your grass or any other topic related to organic Atlanta lawn care, we're here to help.